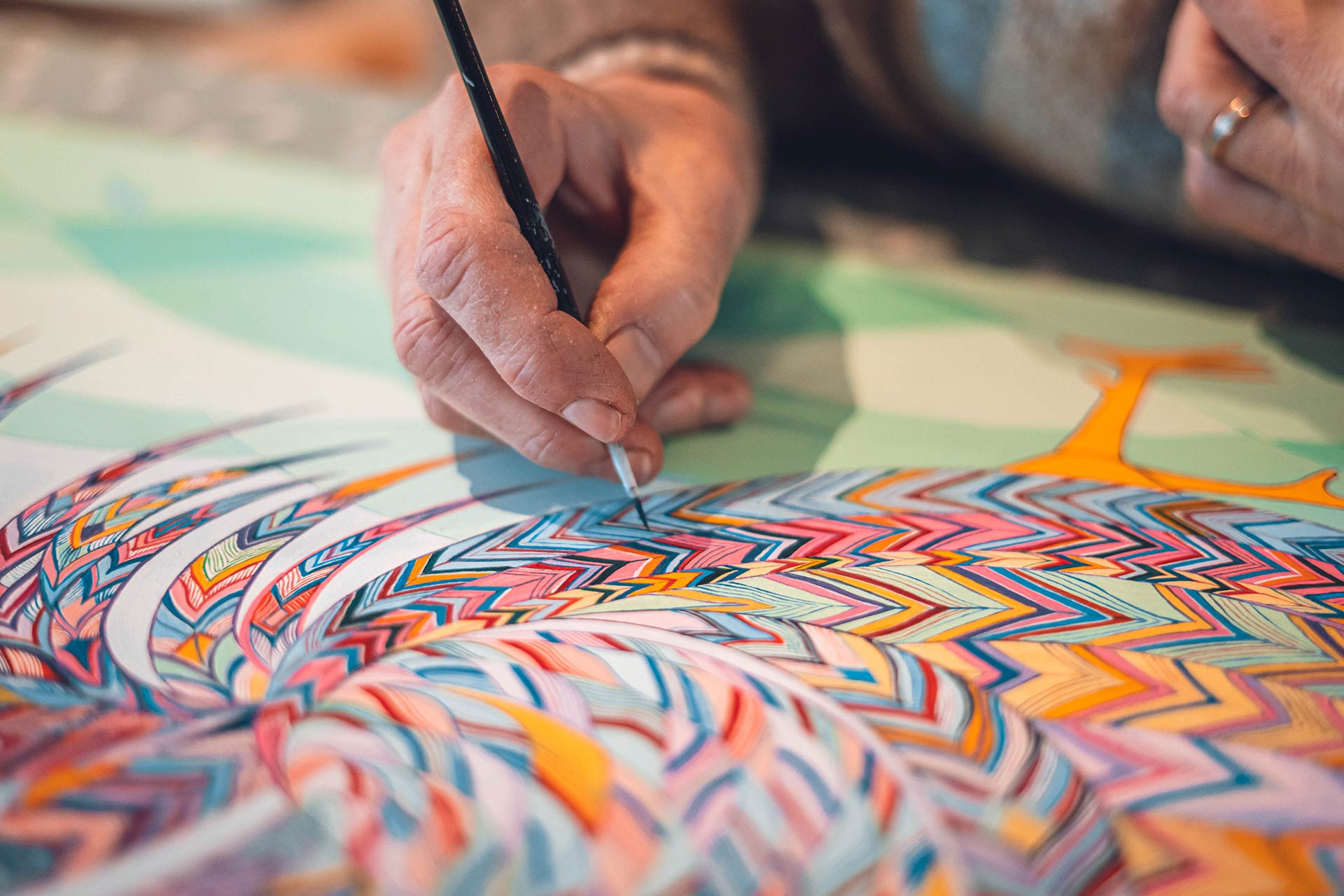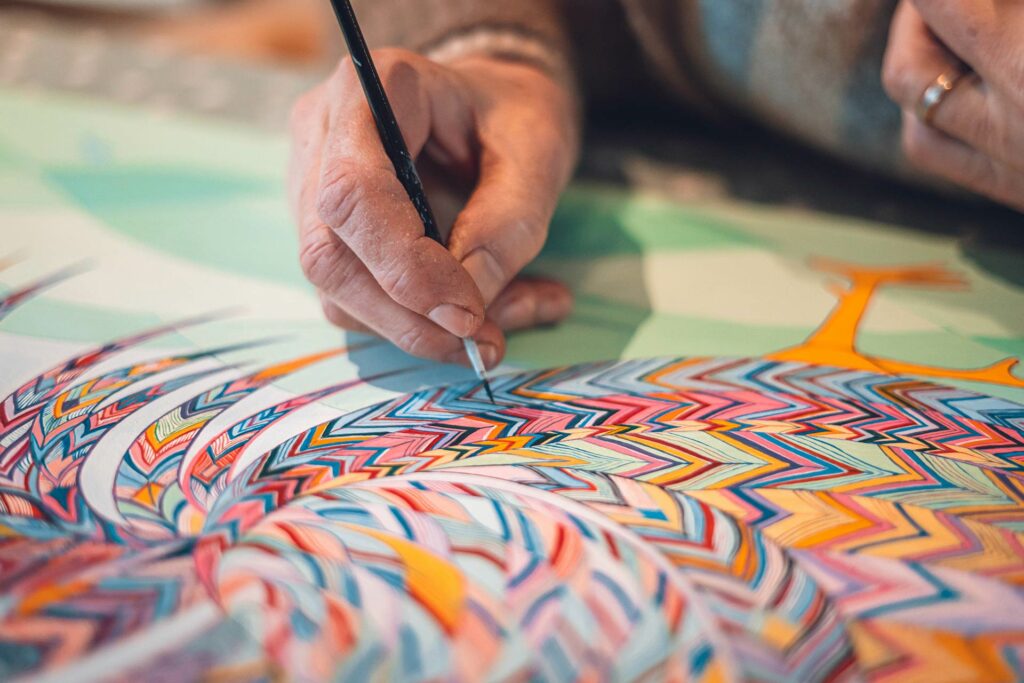 Creation, a lifelong passion
Monik has been drawing since childhood. In the margins of her schoolbooks, when she had finished an exercise, she created geometric shapes and animals to get out of everyday life and escape. As she grows up, the color (coloring and gouache) appears. Enrolled in painting classes by her parents, the girl quickly became bored, finding little interest in having to repeat forms without being able to let her imagination speak.
Creation left her daily life for 40 years, while becoming wife and mother and working in the field of computer science. It is when she can give herself a little more time, especially at the time of retirement, that she returns to her passion, based on sensitivities developed when she was a child.
"I didn't keep any of my early work and started painting again a dozen years ago.I took me two years to regain the ability to create according to my aspirations, by being satisfied with my work. In 2013, I felt like showing my paintings in the United States and France, notably at the Atumn Fair and to be published in books. I signed MB then."
The death of her husband will put a stop to the creation of Monik, unable to draw and paint, until life takes over and she decides to rebuild herself by settling notably in the south of Burgundy in Saone-et-Loire. Since September 2021, her painting is now developing in the heart of a Bresse farm surrounded by nature and animals, echoing his artistic universe. Only her name has changed since she now sign "Monik".
Pour obtenir des informations sur mes créations, contactez-moi !